False Claims Act & Whistleblower Claims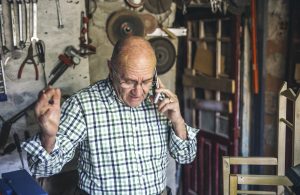 The False Claims Act (FCA) includes a provision which protects whistleblowers from retaliation by their employers.  Specifically, the FCA protects employees from being "discharged, demoted, suspended, threatened, harassed, or in any other manner discriminated against in the terms and conditions of employment by his or her employer" because the employee investigated, reported or sought to stop an employer from engaging in practices which defraud the United States government.   In order to prevail on an FCA retaliation claim, an employee must prove: (i) that the employee took action in furtherance of an FCA action; (ii) that the employer knew about these acts; and (iii) that the employer discriminated against the employee because of such conduct.  If successful, an individual seeking relief under the FCA may obtain reinstatement with the same seniority status, two times back pay plus interest, and special damages, including litigation costs and reasonable attorneys' fees.
The Louisiana Whistleblower Statute (La. R.S. 23:967) provides some protections against retaliation for employees who report or refuse to participate in illegal work practices.  This statute requires, among other things, that the plaintiff show that the employer's workplace acts or practices actually violate state law.  The Louisiana Environmental Whistleblower Statute (La. R.S. 30:2027) provides greater protections in that the complaining employee must establish only that (s)he had a "reasonable belief" that the employer was violating environmental laws.  Under these statutes, a prevailing plaintiff may recover compensatory damages, back pay, benefits, reinstatement, litigation costs and reasonable attorneys' fees.
If you believe you were retaliated against for making a whistleblower complaint, you may have the right to pursue a legal claim. To discuss your questions regarding retaliation or whistleblower complaints, contact New Orleans attorney Christopher Williams at chris@williamslitigation.com or 504.308.1438.